Spare parts for pool roofing
Spare parts for our TROPIKO products are permanently available.
We can supply you with all the parts that have been used to manufacture TROPIKO roofing for over 14 years. Approximately half the price of the product is the aluminium structure, half the price is the tarpaulin.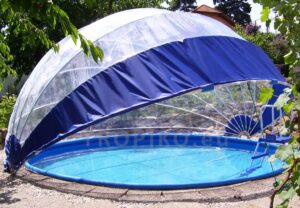 This product and its components are not made in China. The product is made in the Czech Republic and by purchasing it you support the industry and inhabitants of the European Union countries.