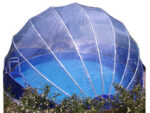 TROPIKO pool roofing is determined to cover above ground pools or semi and fully inground pools. TROPIKO roofing is designed for pools up to a diameter of 5.0 m. Simple but at the same time solid construction makes the roofing of any size easy to handle. TROPIKO roofing is available in diameters of 3.6 m, 4.2 m, 5.0 m a 5.5 m.

FlexiFilter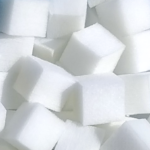 FlexiFilter is a highly efficient filter for industrial and domestic use. FlexiFilter is a filter material with an excellent efficiency. It has a higher filtration capacity compared to traditional sand, cartridge, and other filters. Thanks to a deep filtration, it absorbs a larger number of impurities. The material is lightweight for easy handling. FlexiFilter works with a very low pressure drop.
FlexiFilter is characterized by high efficiency – it catches dirt of up to 0.003 mm and partially up to 0.001 mm.
To close the FlexiFilter 50 filter layer, we recommend using a FlexiFilter 400 or FlexiFilter 300… round filter as the last layer, depending on the diameter of your filter housing.